Get to know the sea
Big Blue is aimed at children between 4 and 10 and their adults. Experience and get to know the sea through educational play, exploration and collaboration.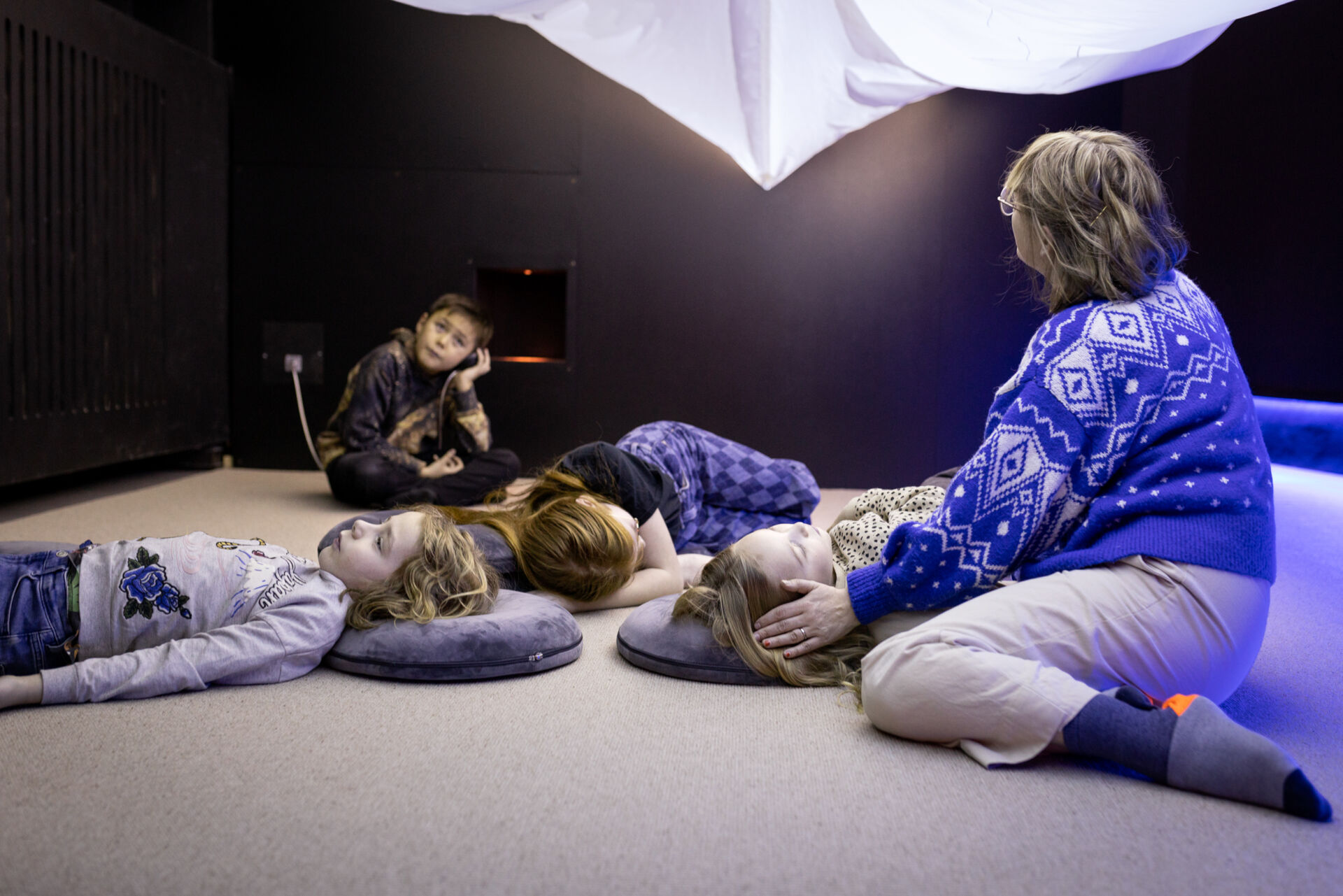 Sort shells, meditate with the sea or steer your own boat. In the Stora Blå exhibition, you get to experience the sea through educational play, exploration and collaboration.
Welcome to Big Blue. Sometimes it is soft like a grandmother's hands, sometimes glittering like the finest crystal and sometimes so hard that it can crush stone.
The exhibition invites children (4-10 years) and their adults to be enchanted by the sea and dive into the depths of imagination. Through play and exploration, anyone with a curious mind can discover the different spaces and meanings of the sea. Get to know your own relationship with the sea in five imaginative environments that invite exploration at a slower pace.
In connection with the exhibition there is also Knattegatt, a new place for play aimed at our youngest visitors, 0-3 years. There is also a refreshed dining area and a studio that invites you to activities, workshops and various types of commitment to the sea.
Before your visit
The exhibition is suitable for children aged four and up and their adults. Unlike other museum exhibitions, you can touch the objects and get so close that you can smell them, lie down and rest for a while or create your own game.
Here, as an adult, you are responsible for your children handling the exhibition with care. There are loose small parts and things that need to be handled with care. Take off your shoes and come in together. Discover the ocean and take good care of it!