From 0-3 years
New playroom!
In connection with the Big Blue exhibition, we also offer a separate place for our very youngest visitors to discover and explore the sea.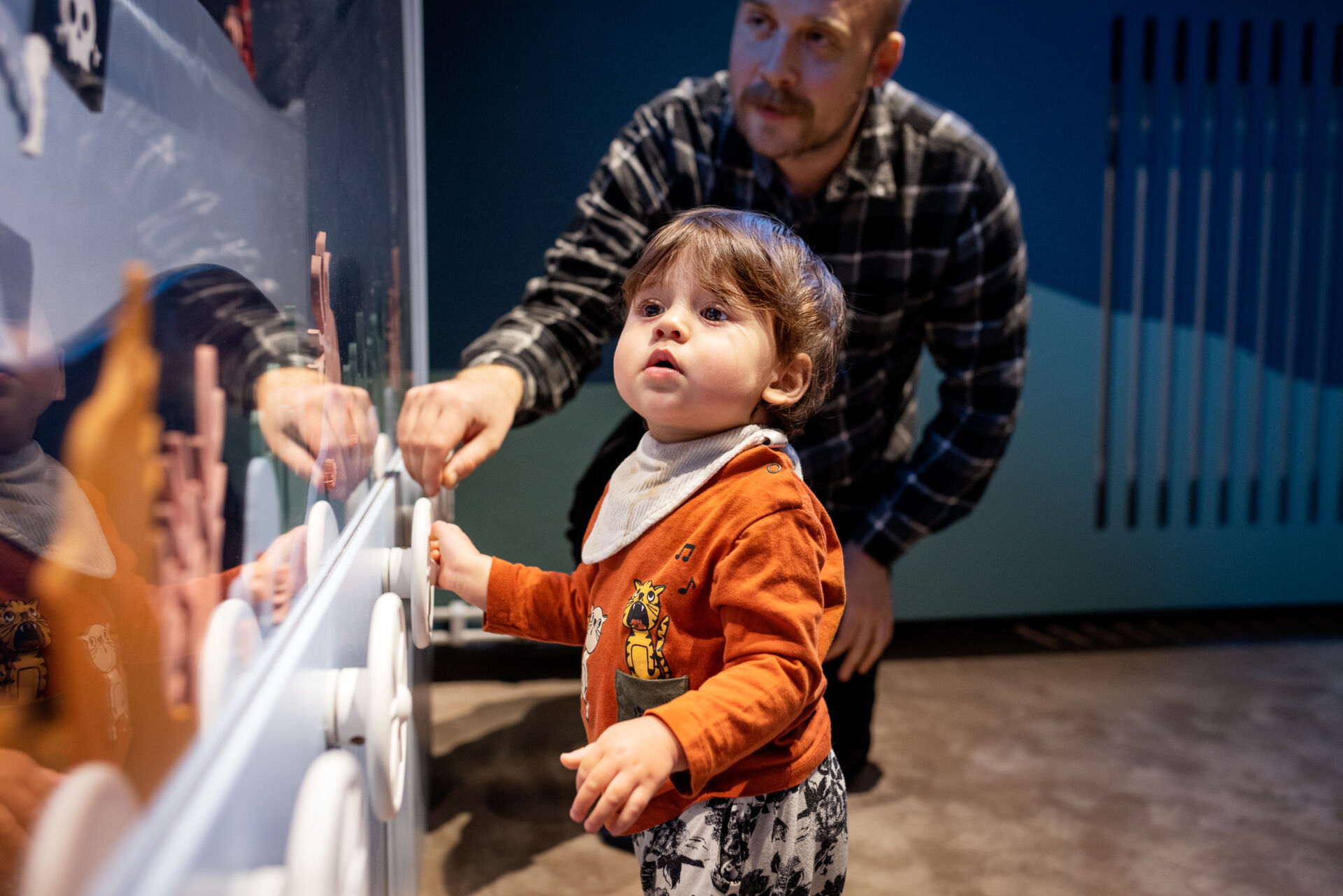 Pop bubbles that sound funny, hide inside a cuddly octopus and play with friendly barnacles. Knattegatt is a place for the very little ones to discover the sea.
In a calm and soft environment reminiscent of an underwater world, our youngest visitors (0-3 years) can crawl, feel, watch and listen to the sea. In Knattegatt, little explorers are encouraged to explore the sea with all their senses. The room has been designed by students from Child Culture Design at HDK-Valand – University of Art and Design, based on the needs of young children.
In connection with the exhibition, there is also the new children's exhibition Stora Blå, which is aimed at children aged 4-10 and their adult.
Behind the design
Behind the design of Knattegatt are 16 children's culture designers at HDK-Valand. The students were given the task of creating a play-filled area for the museum's youngest visitors. How did they find the inspiration for the assignment and what did the process look like?
Read more